WOMEN'S DAY SPECIAL
Women's Day is all about making women realize their worth and giving them boost to achieve as per their actual potential. On this day the world unites to appreciate their courage to cross all the hurdles and make such tremendous improvement in all most all the spheres of life. Besides that, it is the most important thing to be given emphasis is the work that still needs to be done to fill that gap completely that had existed from ages.
Let's talk about our Ladies who make everyone laugh their a** off. Although, there might be less Female Comedians, but they are enough to tickle your funny bones!
Here, we've picked five of the best female stand-up comedians in India. You'd want to be on the lookout for their acts for sure because these girls are bold, dynamic and know a thing or two about perfect timing in between laughs.
SUHANI SHAH– Suhani Shah is the hottest name in Indian magic today. With wonderful skills in sleight of hand, mind reading, situational comedy and audience participation, she brings audiences to their feet. Having started at such an early age, Suhani has experience beyond her years. Her stylish, sophisticated and charismatic persona contains a generous dose of wit, intelligence and humour. Her unique performance style and off-beat approach to her art has won the hearts of millions across the globe. Book Suhani Shah Now.
2.UROOJ ASHFAQ– Urooj Ashfaq is a writer and comedian working in Mumbai, living in Navi Mumbai but sounding like she is from an Archies Universe. Albeit this would be a metal version of an Archies Universe given the topics her stand-up covers from burqas to cannibalism. Serious subject matter coupled with her rather fun delivery have already won her several stand-up competitions in Mumbai and it looks like she is going to be around for a while. Book Urooj Ashfaq Now.
3.SHREEJA CHATURVEDI– Shreeja Chaturvedi is a soft-spoken comic with hard-hitting punchlines. She is one of the funniest comics and follows a dead-pan style of performance. Book Shreeja Chaturvedi Now.
4. NEETI PALTA– One of the few female English Stand-Up comedians in the country. Neeti is ex-advertising, ex-TV writer, ex-shy person and now a Bollywood screenplay writer. She has made people laugh all across the country and some in Singapore as well. Neeti was voted as the best Stand-Up Comic at the Oz Fest and was India's first Stand-Up to perform at Melbourne for the prestigious Melbourne Comedy Festival 2013. Book Neeti Palta Now.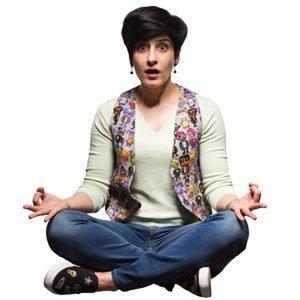 ADITI MITTAL– Aditi Mittal is one of the top ten comics in the country and the girl Alok Nath warned his daughters about. After all the features in print, web, radio and television including BBC World and BBC America, there are very adjectives left unused in describing Mittal's brand of stand-up. Her comedy like her career choices are very Kamikaze but people still line-up for her shows and later remark 'Did She Just Say That?'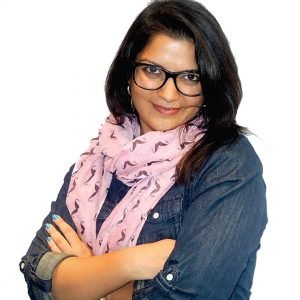 Gone are those days when stand-up comedy was an 'all-male industry'. A bandwagon of amazing and witty women has brought its A-game on the scene. With their wit and sarcasm, female stand-up comedians have been unstoppable and have allowed the myth of 'women can't be funny' die a painful death. Just like in the case of Stand-up comedy, women are breaking myths/ stereotypes in other fields as well.
Apart from this, if you're looking for a Female Comedian for an event, save yourself the time and labor of crawling the internet for hours upon hours trying to hire a comedian, having to vet each and every one yourself.
Make it easy for yourself to  hire a stand-up comedian for your next event- Contact us right away and book your artist now!!
HAPPY WOMEN'S DAY TO EVERY WOMEN OUT THERE!!
Contact us at 011- 4902/645, +919999923228
Email- info@punchliners.in
Website- https://www.punchliners.in