Book a Comedian
Are you looking to hire a comedian for an event? Looking for help? You've come to the right place.
 Hire Best Comedian Artists in Indiafor weddings, private parties, events, cafe, restaurant, corporate shows & more. Create the best atmosphere for your guests.
If you're  looking to book a stand up comedians for a wedding, we have a list of professional comedians that will perform a family-friendly stand-up. Some wedding comedians will even tailor a set specifically for  your event, providing a performance that is unique to you and your guests.
Artist Cost;  Rs50,000 – Rs1.5Lakh ( Depending on the Artist)
Hire the right comedian based on your budget and De-stress your life with the rib-tickling performances from our Comedian artists. Book Now!
Here is the list of  10 Best Comics:
SAMAY RAINA– Samay Raina is a very secular Kashmiri Pandit born in Jammu, living in Pune having studied in Hyderabad after moving from Delhi. He is hilarious and his idiosyncratic style of delivery makes him even funnier. Book Samay Raina now.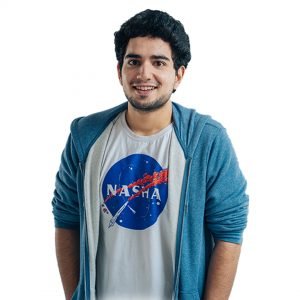 HARSH GUJRAL– Harsh is a Dabangg guy from Kanpur who cracks jokes on his life experiences. With a strong personality, he also has strong comedy sets to tickle your funny bones. Book Harsh Gujral now.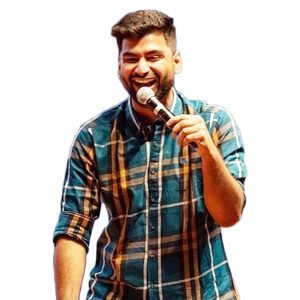 ANGAD SINGH RANYAL– The thinnest sardar alive, born and brought up in Libya, and hence culturally confused. He also holds the world record for being the millionth Indian to opt for MBA after completing his engineering. A marketing major who keeps his sanity intact by making fun of everything and anything, including himself. Sarcasm runs in his blood, that's Angad Singh Ranyal for you. Book Angad Singh now.
GAURAV GUPTA- Gaurav Guptais a hilarious comedian. But most importantly, he is a "baniya", which makes him even funnier. The "Bhola Badsoorat" is a dentist by profession and has been in the comedy scene for a while now. The keenly observant Gupta delivers jokes and punchlines with such comic expressions that it is guaranteed to make you fall off your seats laughing. Besides this, he also has the talent to recognize another baniya in the house. Book Gaurav Gupta now.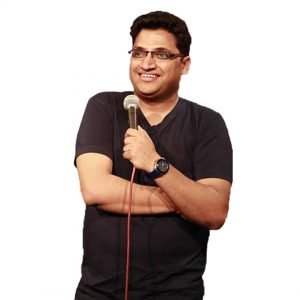 DEVESH DIXIT– Devesh – another Delhi-based comic, he has been called a 'level 3' comic by some comedians. He doesn't know what it means, but thinks it's a good thing. Book Devesh Dixit now.
MANISH TYAGI– Manish used to be a Commander in the Indian Navy before he decided to become a Stand up Comic sometime in 2014. An Officer and a Gentleman, he has some very funny tales to tell from his life experience. His style is full of unprecedented stories blended with wit and humour. Book Manish Tyagi now.
VIKRAMJIT SINGH– Vikramjit Singh is a prominent Stand-Up Comedian across the leading stages in India and abroad. His comedy feeds off the cultural diversity that is Indias hallmark, arriving at universal observations that connect with a discerning audience; whether 20 somethings in bars, celebrated Page 3 personalities or well-heeled corporate employees unwinding after a long day. He has been featured extensively in the media, with NDTV, NewsX, India Today, Scoopwhoop, Storypick etc. featuring him and his content. When not breaking ice with a live audience, he also writes an (ir)regular humour column with The Times of India. Book Vikramjit Singh now.
PARVINDER SINGH– Parvinder Singh is the finalist for The Great Indian Laughter Challenge, 2017. When he was born, the doctor said 'aapke Ghar hadsa Hua hai'! Memorable childhood you talk about? He remembers how to dodge those flying 'chappals', and girls now know how to dodge him. He could be funny, smart, intelligent, fabulous, charismatic, and what not, but because he is a Punjabi he chose to screw himself up! Book Parvinder Singh now.
NITIN MIRANI– After being awarded "Comedian Of The Year 2017-18" at the recently held Esquire Middle East Man At His Best Awards in Dubai and making it to the Masala Magazine's "U.A.E's HOT 100 People's List 2017-18", Mr. Komic Sutra – Nitin Mirani is one of the only Dubai-based Indian Comedian/Entertainers who is now world renowned and has performed to packed audiences in more than 1500 shows all over the globe. Having won the title of Laugh Factory USA's "Top 5 Funniest Person In The World 2015 " in LAS VEGAS where he represented U.A.E & INDIA, Dubai's Favorite funnyman has been a Comedy Juggernaut. Book Nitin Mirani now.
ANSHU MOR– Anshu Mor recently left corporate life to pursue his dreams of becoming a stand-up comedian. Lot of folks do that! Except they don't do it in their 40s and don't quit a job as head of Xbox to do it! Funny, stylish and totally urban, he brings a clean and hilarious flavour to storytelling and observational comedy. Book Anshu Mor now.
Save yourself the time and labor of crawling the internet for hours upon hours trying to hire  a comedian, having to vet each and every one yourself.
Make it easy for yourself to hire a stand up comedian for your next event – contact us right away and book your Artist now!!
BOOK A STAND UP COMEDIAN NOW!!
Contact us at- 011 – 49027645, +919999923228
Email- info@punchliners.in
Website- https://www.punchliners.in